01
The ElkStone App
The ElkStone App is your online portal to your complete, custom basement finishing project. Everything from contacts to cost summaries is at your fingertips on demand.
02
Testimonials
Thoughtful design, uncompromising quality, and unmatched speed – you really can have all three! But don't take our word for it – just ask any of our previous clients.
03
About ElkStone
Meet the people who bring basements to life! Explore ElkStone's purpose, core beliefs and values, and core competencies – and check out the Colorado family that started it all.
04
FAQ's
You've got questions, and we've got answers. Find out what you can expect to spend, what to ask potential builders, and what to anticipate during the construction process.
The ElkStone App
The ElkStone App is a proprietary system we developed specifically for ElkStone to build better basements, on budget, and on time. It's your secure online portal to everything you need to know about your ElkStone basement project, from contact information to detailed drawings and invoices. Check the project list while shopping to ensure you purchase the right quantity or show your friends your blueprints from your cell phone over coffee. All of our employees and contractors are plugged into the App, ensuring that everyone is on the same page and looking at the correct information and expectations at all times. No other basement finisher can provide this level of information, service, and accessibility!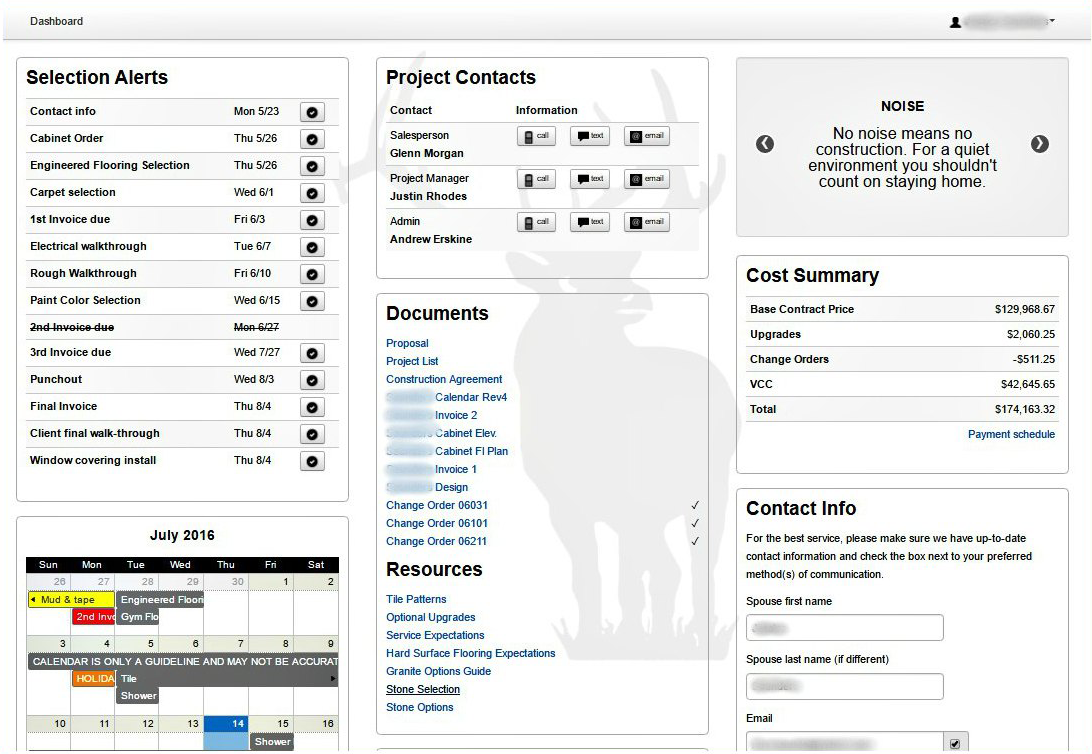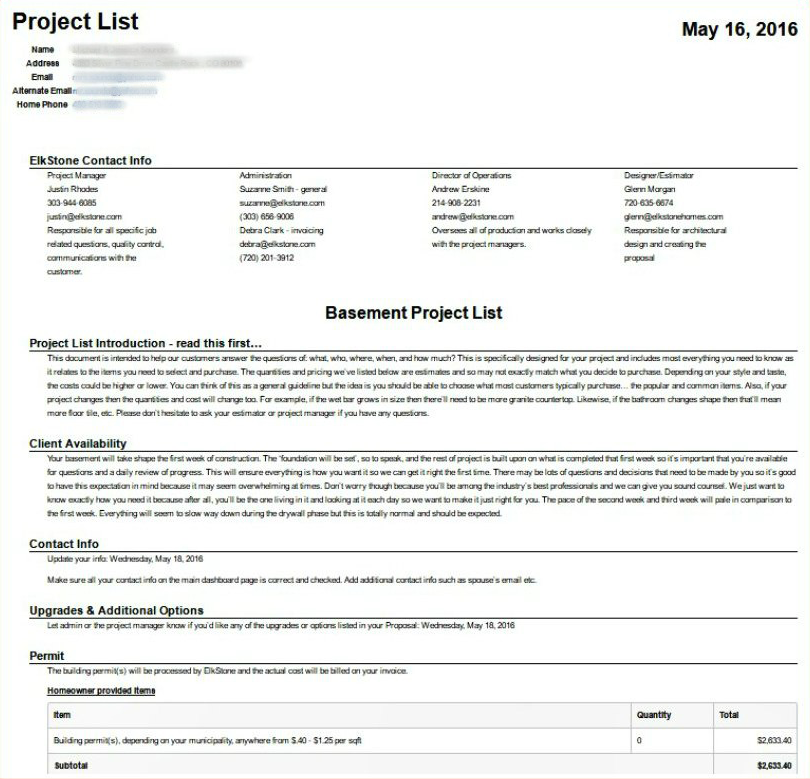 Project List
Your Project List is one of the most important parts of the ElkStone Experience. It answers the questions of: what, who, where, when, and how much? It includes details about the items you need to select and purchase.
Project Drawings
Your basement designer will create architectural drawings of your project detailing all dimensions, wall locations, plumbing fixtures, existing equipment, and structures. The completed basement will be finished to all local codes – and to your satisfaction!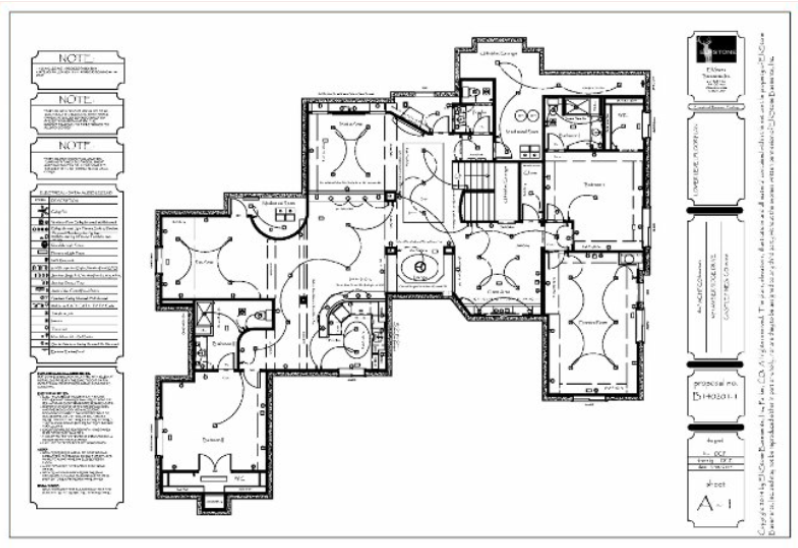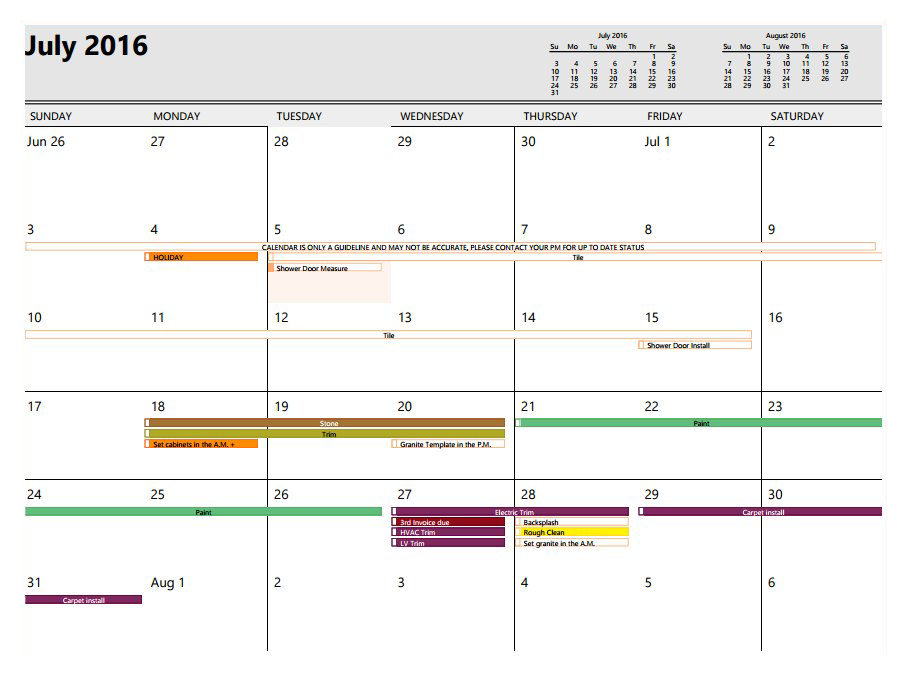 Your Calendar
A calendar specific to your project is developed and shared with you, our staff, and all of our contractors. Our experience completing thousands of basements enables us to carefully and accurately plan each step of the process, from the first permit to the final inspection.
In-Depth Exploration of the ElkStone App Dashboard
When you're an ElkStone customer, you can instantly access everything related to your basement finishing project on your computer, smartphone or tablet. You'll be provided with a secure login to our proprietary system so you can view the following:

Selection Alerts
Alers you when items that you need to purchase are needed by the team.

Project Contacts
Quick links to instantly call, text or email the people working on your project like the project manager and admin.

Documents
Links to all of your construction files including the Project List, Invoices, Change Orders, Designs, and more.

Resources
Suggestions, links, and definitions are helpful for making your tile, flooring, stone, and granite selections.

Notes
Communicate with our team about your project, update us about your availability, and let us know if you have any ideas or suggestions.

Service Expectations
Tips to help set your expectations and provide answers to questions you may not think about in advance.

Cost Summary
Displays overall project expenses with links to your Payment Schedule for details.

Contact Info
Edit or update your contact info and how you'd like us to reach you.