ElkStone Basement Finishing in Colorado Springs, Colorado
ElkStone's specialty is basement finishing. In fact, basement finishing or basement remodeling is the only construction service we perform. We have finished over 2700 basements in the last few years and 132 of those in Colorado Springs, CO, so gotten pretty good at it. We've accomplished this success with systems and processes we've developed but primarily with the help of our great team members we employ. Having built this many basements provides us with significant advantages:
Knowledge of state and local building codes
In most municipalities, the basement finish and remodeling building inspectors know our project managers by name
Lots of local references for you to speak with and finished basement projects you can visit
Licensed and Insured in Colorado Springs and El Paso County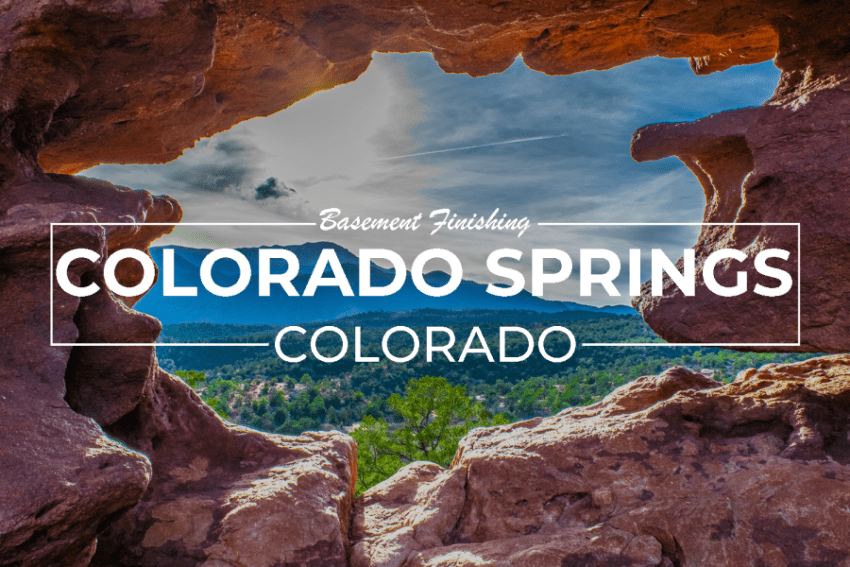 You won't find a better or faster basement finishing company to complete your new basement or remodeling project in Colorado Springs or El Paso County.
What others are saying…
"Easy as it gets! I've undertaken a handful of remodel projects in the past, including complete room renovations and a basement. Needless to say, each project came with some headaches. When it came time to finish the basement in our most recent home, we wanted to try and remove the headache so began exploring companies we had not worked with before that specialized in exactly what we were looking to do – a finished basement. We met with a handful of companies and received a few quotes (ElkStone was right in the middle of the 3 we received). The level of professionalism and clarity in the project ElkStone (Keith in particular) brought to the bidding process made the choice easy. We were quoted a 5-week project end to end which only added to the ease in decision. From the time we kicked off the project to the time it wrapped, the ElkStone crew delivered. Our Project Manager, Andy, was outstanding to work with. We always knew what was happening (their handy online dashboard is great too) and what to expect. At times we almost forgot we had a remodel taking place as the team was extremely efficient, and quiet for the most part (it is construction), and there was very little dust due to some great dust mitigation efforts. ElkStone completed the project right on schedule and the quality of the work was simply superb. When asked by my PM how I thought it went after we wrapped, I could only reply with the first thing that came to mind…Easy. Working with ElkStone is truly as easy as it gets."
Ryan B.
Public Review, – Written 5/31/2018
ElkStone Basements Specializes In: